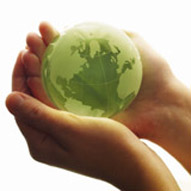 Gateway Transport Solutions provides third party logistics services (3PL) including freight forwarding, warehousing, pick and pack, order fulfillment distribution and inventory management services to all business sizes in all business sectors. Whether it is a box of strews going to Windhoek, Namibia or an over-dimensional milling machine destined for the Ice Road in the North West Territories of Canada ... GTS can get it there!
GTS specializes in providing flexible and innovative supply change solutions that start from the planning stage, and go all the way to the delivery of your cargo. We listen to your unique business needs and can adapt our systems and processes to meet your particular business model. All of our solutions are developed internally, including customs brokerage, air cargo, ocean cargo, domestic services, risk management, distribution, security, import and export compliance.
The changing nature of worldwide markets and country regulations requires a skilled logistics partner to steer the right course and to provide guidance on compliance and possible trade barriers. Our primary focus is understanding our customer's needs and expectations. We are here to help with proven, innovative solutions designed to help small and medium businesses trade successfully worldwide.  
Our Services: