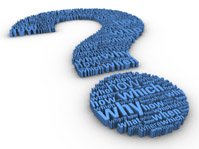 A GTS customized solution offers your business an innovative and efficient approach to supply chain management. At GTS, we don't just move freight, we develop customized solutions and custom-designed programs for clients questioning how to best move their valuable commodities. Whatever the need, a GTS customized solution can be implemented.
Our commitment is to help you grow your business by making transportation and supply chain management more stable and predictable while at the same time reducing your costs We are here to help with proven, innovative solutions designed to help small and medium businesses trade successfully worldwide. 
"The professional solutions and customer centricity that Gateway Transport Solutions provides is sure to appeal to many small to mid-sized companies looking for stability and reliability to their supply chain,"
Consulting & Strategic Market Development

Today's global economy can be very tricky to maneuver and can be interspersed with many costly landmines. Foreign and domestic government regulation, international shipping standards and compliance are just a few of the obstacles that can lead to unexpected and costly delays. Gateway Transport Solutions can counsel you on your international trade approach.

Business to Business Implementation (B2B)

Gateway Transport Solutions can develop a customized online solution for your business. Whether it is web page development, online dashboards, e-commerce solutions or electronic data exchange (EDI) - Gateway Transport Solutions can develop a solution for your business.

Business to Government Services (B2G)

Interacting with Government services today most often requires online communication. Gateway Transport Solutions specializes in the setup and programming requirements for Customs Internet Gateway, Customs Self Assessment and CAED Export implementation.

Full Service Logistics / Third Party Logistics (3PL)

Gateway Transport Solutions is a full service logistics provider. Our professional team is ready to discuss any type of your transportation needs. As a value added service we provide top quality service to our customers. This includes reliable scheduling, cargo/freight insurance, competitive pricing with a full documentation services to handle all your transportation activities
Our professional team is ready to discuss any of your transportation needs. Contact us.