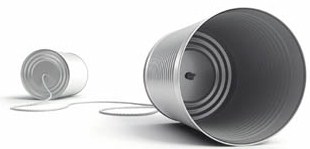 Do you ever get the impression that you, as the customer, are no longer being heard? Also that customer service is now a historical reference rather than an every day occurrence? We certainly have! At Gateway Transport Solutions we are working to revive customer service and take it off of the life support that is has been on for the last 15 years in our industry! If fact we see it as our company's purpose!
Our goal at Gateway Transport Solutions is to reinstate the service levels and high expertise once offered in our service sector. Our aim is to implement high level customized solutions in supply-chain management to big, small, local, and global customers. This not only includes customs brokerage, air and ocean freight services, road transportation and warehouse management, but also customized software solutions for our customers.
Our commitment is to help you grow your business by making transportation and supply chain management more stable and predictable while at the same time reducing your costs.
Mission Statement: To continuously improve our customer's ability to control, optimize and sustain their supply-chain and maximize global reach through integrated customized solutions and delivering on our promises.
We are here to help with proven, innovative solutions designed to help small and medium businesses trade successfully worldwide. 
Our Services include the following:. 
Canada & USA Customs Brokerage
Road/Courier Freight
Air Freight
Ocean Freight
Small Parcel
Warehouse/Distribution/Transloading
Personal Effects
Consulting
Strategically situated in Vancouver, Canada which is considered North America's Gateway to Asia; Gateway Transport Solutions is a full service logistics provider. 
Our professional team is ready to discuss any of your transportation needs. Contact us.